Je T'aime Mama
I've been traveling. If you're not updated, I'm on my way to Johannesburg, South Africa with my husband and baby because we'll be living there for the summer. We stopped for the weekend in New York City to break up the flight. Thirty some hours stuck in a plane with a tot...uh, no thanks! Plus, I haven't been to NYC since I was three, and that doesn't even count! So taking on The Big Apple was very much needed!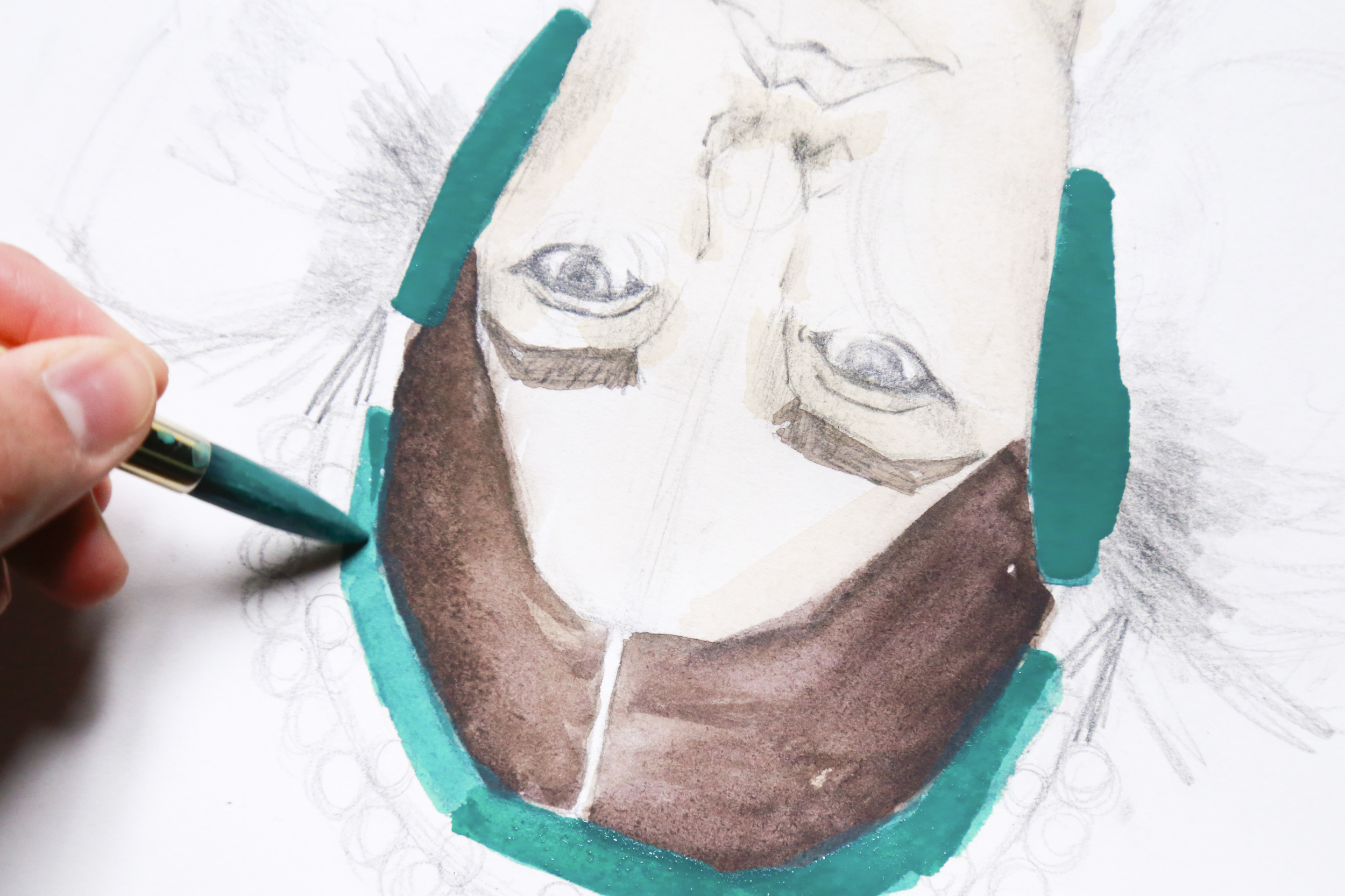 In the mids of touring NYC, I've been trying to keep up with my work. Luckily, we got a rad AirBnb which provides me a descent space to work in. Any free time I have, I was working on this illustration. Touring and illustrating. All day, every day of the weekend. So yeah, I'm quite exhausted!
Our little vacation in New York City happened to be planned during Mother's Day weekend. I been dying to illustrate a piece from Dolce and Gabbana's Spring 2015 line because it was themed around motherhood. Perfect, huh!? And since I was spending the holiday with my mom (the first time since I left for college), I decided she needed to be in a photo with the illustration. Perfection, indeed!