Floral Sweater
I've always loved Victoria Beckham! She was my favorite Spice Girl, and it makes sense that she was since she's now a fashion designer. I look forward to her shows every season. This Fall she has florals! Florals seem to be a trend right now and with every designer doing florals it's probably getting repetitive. However, it's not just about the florals (but seriously, anything floral I'm all over), but it's how the florals are executed.
This sweater, and like most of Victoria's pieces in this collection, is all embroidered. It was so beautiful I had to illustrate it, but to capture that embroidered look seemed so daunting. Every mark I made on this paper, excited me because everything was turning out so well.
After lightly sketching in the figure, I painted in the first layer of Payne's Grey for the sweater. I mapped out the flowers with soft graphite pencil and then drew in the flowers with the cole erase pencil.
I painted in a darker layer of Payne's Grey. Once that dried, I added the flowers in with gouche. That process took a good time because of all those details! Twelve hours later, I painted the face, skirt and hands, outlined in ink and micron pens, and then glued the Japanese paper to the background.
Mediums Used:
Watercolor
Gouche
Cole Erase Pencils
Indian Ink
Mircon Pens
Japanese Paper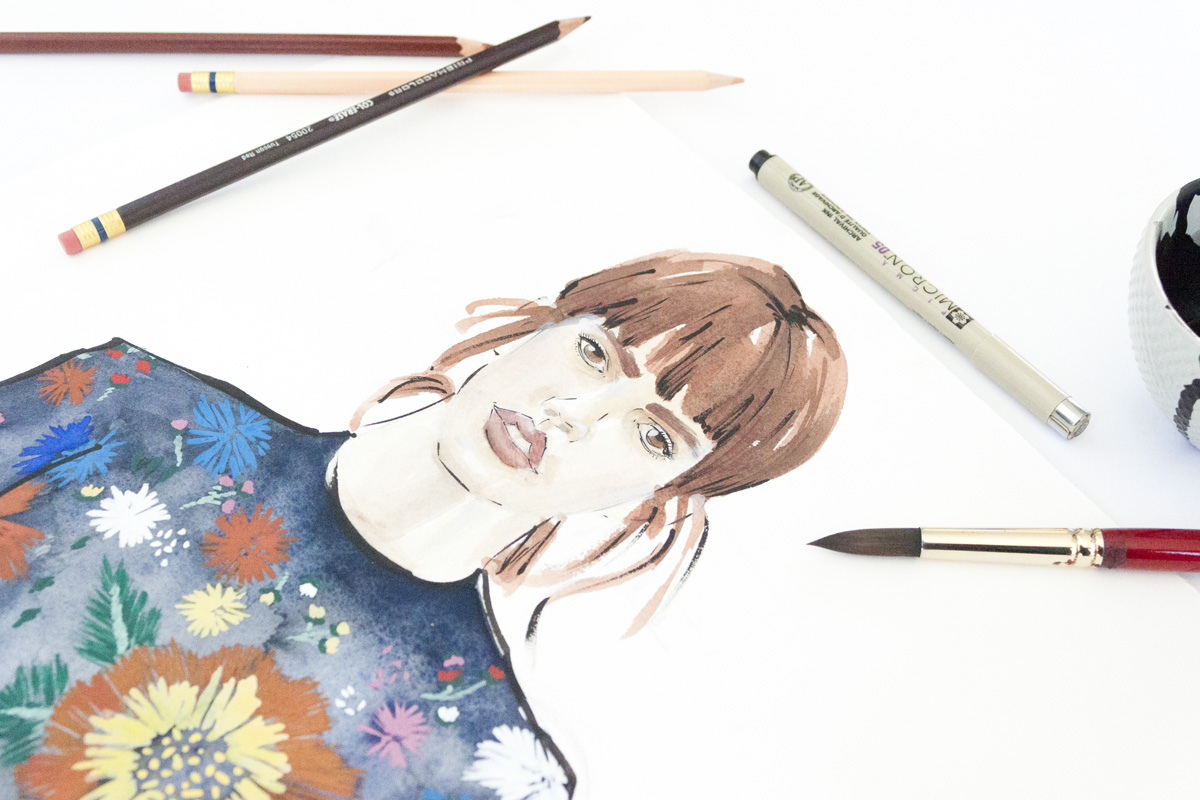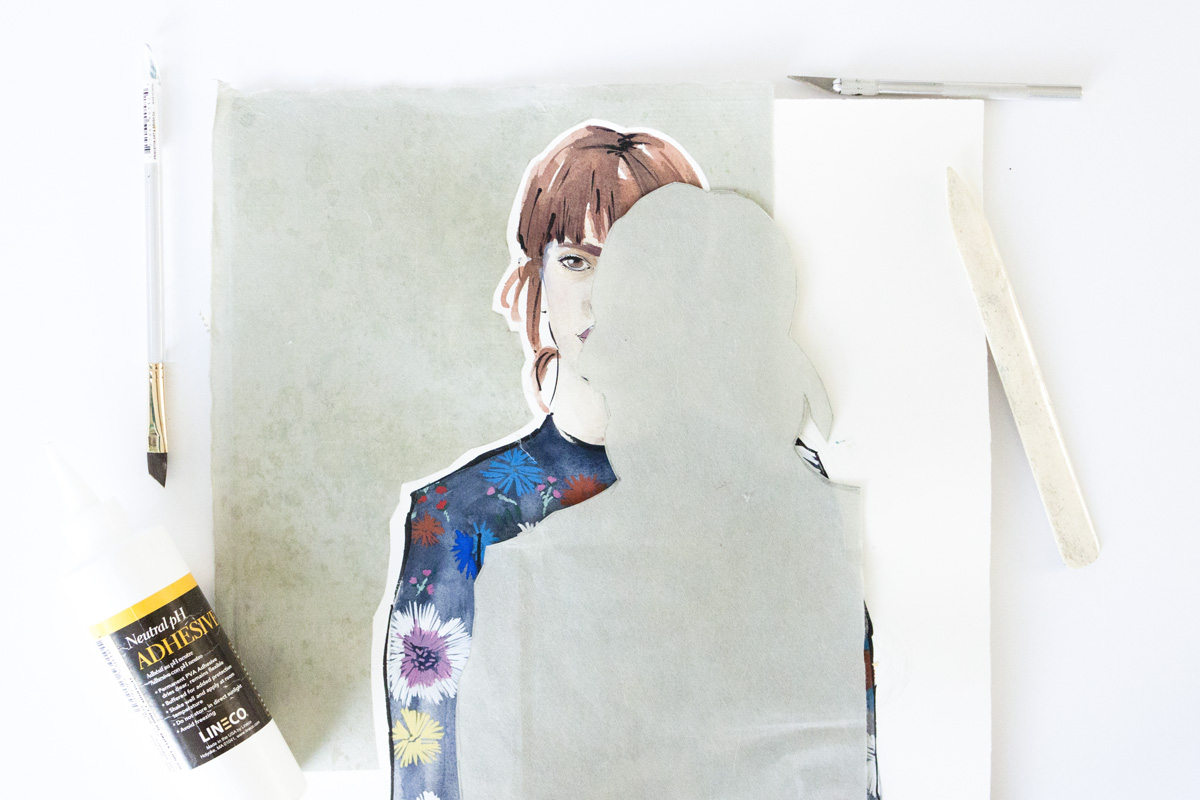 Lastly, I added in the final touched. I added more Payne's Grey to darken some areas and circled some flowers with cole erase pencils. I'm really happy with how this piece turned out. Well, elated really because I have never realistically painted the face before. So yay for a successful first time!
You can see The Victoria Fall 2016 Collection here.