Letterpress Print: Part II
Letterpress is a printmaking technique usually done for a graphic look. It was made for printing the news. Letterpress was meant for type and type was made for letterpress. My professor complimented me on how beautifully I achieved a loose illustrated style with a technique normally used by graphic artist. So unlike my experience with reductive woodcut, I didn't have much of a learning curve. I was able to translate my style! Whoop whoop! So here are the printing deets:
1. Cut paper
2. Mist paper and keep moist on a nasty dirty sponge
3. Glue paper
4. Ink plate
5. Carefully place paper on inked plate
6. Print
7. Place prints under weights so they dry flat and that the chine colle adheres properly
8. Once dried, sign and edition prints and then celebrate. It took four days for these prints to dry properly. So the waiting to celebrate suuucks.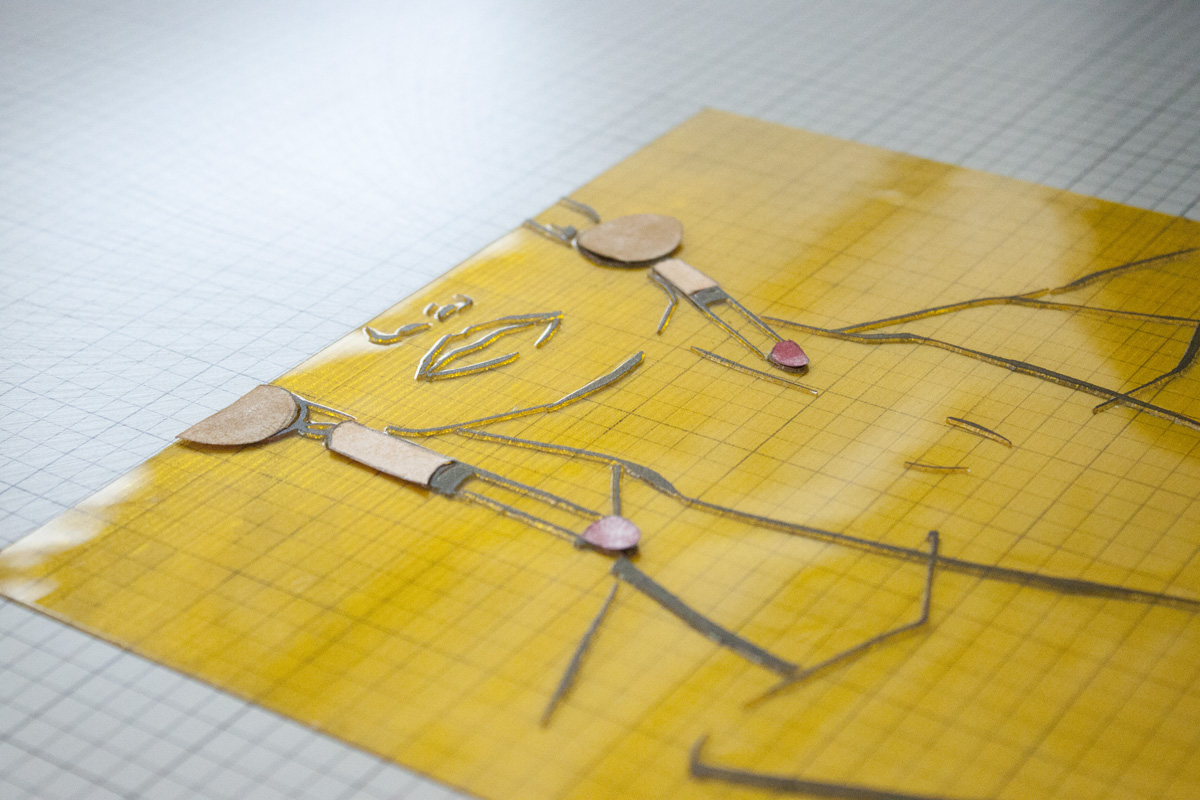 Okay, printmaking aside, let's talk fashion. One of my favorite things about the runway is checking out all the details. It's fun to see a garment, to see the whole work, but to look up close to see the make up of the whole piece can be eye opening. I fell in love with the earrings; the cigarette earrings by Moschino and the swans by Stella McCartney. They were so beautifully designed I had to illustrate them! If you love them just as much as I do, you can find the print in my shop.