Sometimes the universe conspires to provide you with magical art moments. I'm sort of ripping off that line from "The Alchemist." Paulo Coelho said it more beautifully, "When you want something, all the universe conspires to help you achieve it." My friends this is very true; at least it happened to me just now (so therefore it must be true 100% of the time)!
So I've told you about my basket of scraps. It's a beautiful wire basket I got from West Elm, but oh man do I hate it! Beauty don't hide junk! I've been "collecting" scraps of paper since 2011 during my printmaking and book arts heyday. So yeah, that's a lot of paper! I truly am my father's daughter. My old man grew up in poverty in the Philippines so recycling was a part of my daily life. I had high hopes for giving new life to these random pieces of paper. Five years later, I decided to face that beast of a junk pile and sort through my good intentions.
This is where the universe conspiring comes in. As I'm sorting though my paper pile, I find two beautiful pieces of Japanese paper lying side by side, telling me they belong together! Seriously, could these colors be any more perfect together!?!? I beamed with excitement and knew exactly what I was going to create with these beauties!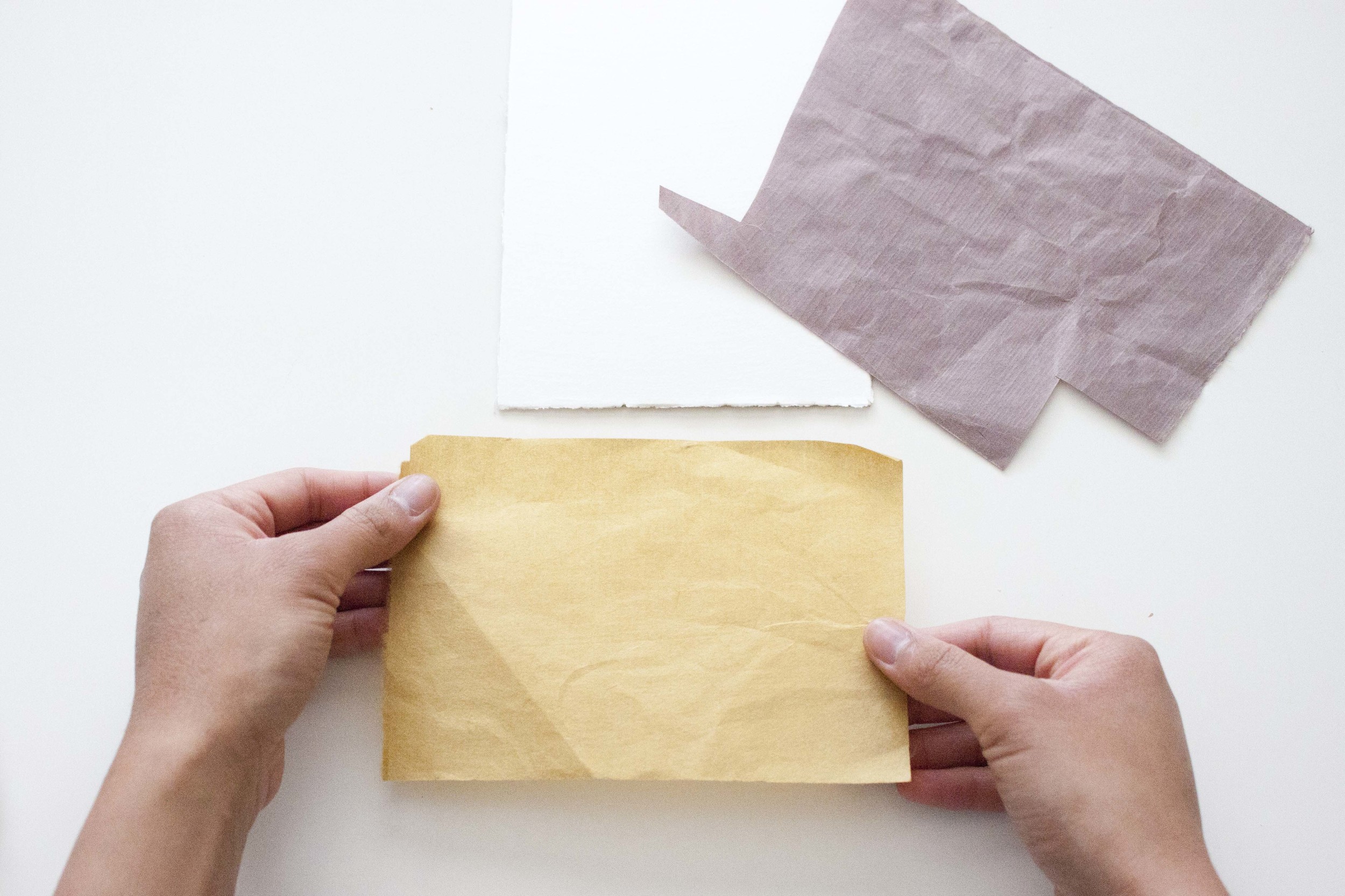 Can you tell what she's gonna be? Hint: She's a perfume bottle! Probably no surprise there. Stay tuned to see the finished piece!