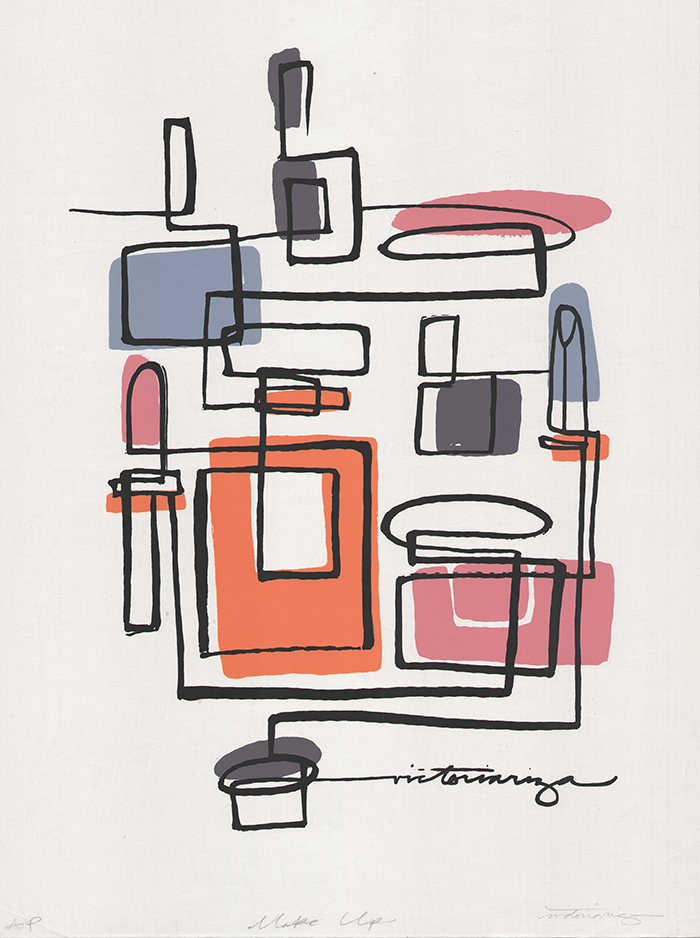 Make Up Still Life
Original screen print on Hahnemühle Ingres Paper. Hahnemühle Ingres is mouldmade in Germany, has an attractive toothy finish, and an even-laid formation. Hahnemühle Ingres is lightfast, so the print will not fade or discolor when exposed to light.
This print is 24 1/4 x 18 1/6 in. It has four deckled edges and signed and titled in pencil. These prints are working proofs, so each print is editioned as an Artist Proof, or AP.
This is an original piece and all sales are final.
If interested in purchasing a framed print, please email at victoriariza.illustration@gmail.com. Only one framed print available.
The illustration and photos of the illustration cannot be used with consent of the artist, Victoria-Riza.
Photo by Sarah Rose Robertson. Photo cannot be used without consent of the photographer and artist.